ACTC's Creative Writing program features the Visiting Writer Series and cross-campus collaboration including topics courses and student-focused events.
Upcoming Fall 2014 Readings
Amy Leach | Eva Saulitis | Sean Thomas Dougherty
Amy Leach: September 23 – 25, 2014

Amy Leach is the author of the essay collection Things that Are (Milkweed, 2012). Her work has been published in A Public Space, Tin House, Orion, the Los Angeles Review, and many others. She has been recognized with the Whiting Writers' Award, Best American Essays selections, a Rona Jaffe Foundation Award, and a Pushcart Prize. She plays bluegrass, teaches English, and lives in Montana.
Reading & Book Signing | September 23
Craft Talk: On Illumination | September 24
Panel: How a Book Is Made | September 25
Eva Saulitis: October 14, 2014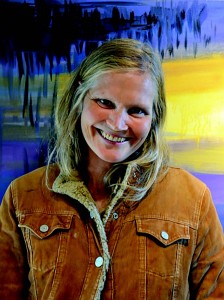 Eva Saulitis, marine biologist, has studied Alaska's killer whales for twenty-eight years and authored many scientific publications. She is the author of two poetry collections, Many Ways to Say It (Red Hen Press, 2012) and Prayer in Wind (Red Hen Press, 2015); the essay collection Leaving Resurrection (Boreal Books, 2008), and the memoir Into Great Silence: A Memoir of Discovery and Loss among Vanishing Orcas (Beacon, 2013). She teaches creative writing at the University of Alaska Low-Residency MFA Program.
Sean Thomas Dougherty: November 6, 2014
Sean Thomas Dougherty is the author of thirteen books, including All You Ask for Is Longing: New and Selected Poems (BOA Editions) and Sasha Sings the Laundry on the Line, a finalist for the Milton Kessler Award. He has had a Fulbright Lectureship to the Balkans and Two Pennsylvania Council for the Arts Fellowships. Sean has performed at universities and festivals across North America and Europe, including Geraldine R. Dodge Festival, Erie Jazz Festival, London (UK) Poetry Café, and the BardFest Series in Budapest, Hungary.
Visiting Writers for 2013-14
Kate Moses | Aimee Nezhukumatathil | Ghassan Zaqtan & Fady Joudah | Ben Stroud | Paisley Rekdal
Ghassan Zaqtan & Fady Joudah: March 3, 2014
Ghassan Zaqtan is perhaps the most important Palestinian poet writing today. Poet, novelist, playwright and editor, he has been a major influence on young poets. His first collection in English, Like a Straw Bird It Follows Me is shortlisted for the prestigious Griffin International Poetry Prize in 2013. His works have been translated into several languages, including French, Italian, Turkish, and Norwegian. He lives in Ramallah.
Fady Joudah is a Palestinian American physician, poet and translator. His poetry has received the Yale Younger Poets prize in 2007. His translations of Mahmoud Darwish's poetry have earned him a PEN award in 2010, and a Banipal prize from the Society of Authors in the UK in 2008. His work on Zaqtan's poetry is shortlisted for the Griffin International Poetry prize.
Ben Stroud: March 6, 2014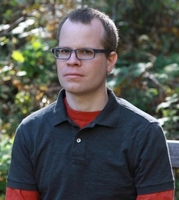 Ben Stroud's story collection Byzantium was published by Graywolf in July. The collection won the 2012 Bread Loaf Writers' Conference Bakeless Fiction Prize and was selected as aPublisher's Weekly Best Summer Book for 2013.
Ben's stories have appeared in Harper's Magazine, One Story, Electric Literature, Boston Review, and The American Scholar, among other places, and have been anthologized in New Stories from the South and Best American Mystery Stories.
Paisley Rekdal: April 28, 2014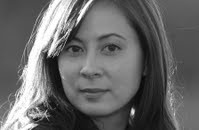 Rekdal grew up in Seattle, Washington, the daughter of a Chinese American mother and a Norwegian father. She earned a BA from the University of Washington, an MA from the University of Toronto Centre for Medieval Studies, and an MFA from the University of Michigan, Ann Arbor. She is the author of the poetry collections A Crash of Rhinos, Six Girls Without Pants, and The Invention of the Kaleidoscope, as well as the book of essays The Night My Mother Met Bruce Lee: Observations on Not Fitting In.
Kate Moses, October 2013
Kate has worked as an editor at Berkeley's acclaimed North Point Press and as literary director of Intersection for the Arts in San Francisco. In 1997 she teamed up with journalist Camille Peri to found Salon.com's popular daily website Mothers Who Think, which in turn inspired the nationally bestselling, American Book Award-winning anthology Mothers Who Think: Tales of Real-Life Parenthood and Because I Said So: 33 Mothers Write About Children, Sex, Men, Aging, Faith, Race & Themselves.
Aimee Nezhukumatathil: October 14, 2013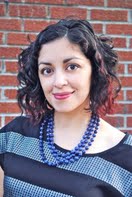 Aimee is the author of three poetry collections: 
LUCKY FISH
, winner of the gold medal in Poetry from the Independent Publisher Book Awards and the Eric Hoffer Grand Prize for Independent Books; 
AT THE DRIVE-IN VOLCANO
, winner of the Balcones Prize; and 
MIRACLE FRUIT
, winner of the Tupelo Press Prize, ForeWord Magazine's Book of the Year Award, the Global Filipino Award and a finalist for The Glasgow Prize and the Asian American Literary Award. Her first chapbook, 
FISHBONE
, won the Snail's Pace Press Prize.